16 tags
What have we done?!
Hi guys, we looked back at our diaries and realised that 2012 had been a big year for us so we thought we'd have a look back and see what hijinks we'd gotten up to. Our EP We kicked off the year with our Debut EP - Songs & Shadows, which we had spent the end of last year recording at the lovely FIsh Factory Studios in Willesden Green. It was a great feeling to get people we...
8 tags
Light Up The Night 2!
It's back! Having had such fun last year we're doing it again! Light Falls Forward presents Light Up The Night at The Boogaloo – an evening of music and light to raise money for Crisis. The bands will play in darkness lit only by the light the audience brings so bring torches, head torches, lanterns, phones, keylights… whatever you have to light up the night. With a line up of...
6 tags
Watch
Here's Tom recording some guitar parts for our new EP. (It'll sound better we promise)
13 tags
Germany Tour November 2012
Hello! We wanted to share a few of the highlights from our recent Germany tour at the start of November with you. We had such a great time in Germany during our mini Europe tour in April, we decided to go back there and play more. This time we started in Berlin, the city that never sleeps… Our gig there was on a boat called the Floating Lounge moored on the River Spree, a hangout for...
6 tags
Germany!
We're on our way back to Germany in the Autumn and we can't wait! We're still finalising details but we thought we'd share the dates we have at the moment! It'll see us returning to Folk Club Bonn and Cafe Galao and playing a more extensive house concert in Krefeld with cello accompaniment. 31st October Berlin Spree Boat Party 2nd November Bonn Folk Club Bonn 3rd...
5 tags
4 tags
Gig Review of Under the Influence →
Here's a lovely review of the Under the Influence night we played at the Boogaloo a couple of weeks ago!
13 tags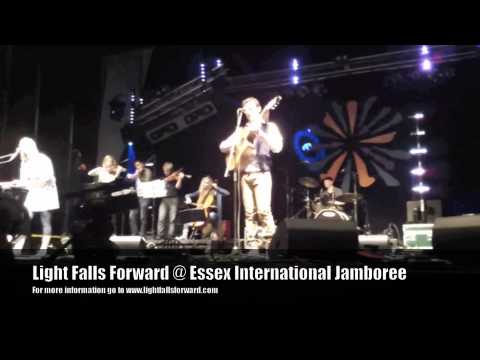 12 tags
LFF Presents... Music & Meadows
It was our third LFF Presents charity event on Sunday and we wanted to write a bit about it to go with the pictures this time as there was a real story behind the day and we wanted people to know more about the charity we chose for this one as they aren't a big, well-known one and need as much awareness and support as possible. It's the first event we've done on a weekend, which...
5 tags
18 tags
New Gigs!
We've got a whole boat load of gigs coming up! Have a look below and see which ones you can make. 10th June - Alexandra Palace. We're playing as part of the Sunset Sessions. They asked us if we could do two sets and we said yes. The first one (2pm) will be with our string quartet and the second one (7:15pm) will be our rock four piece. More info here. 17th June - Camden Calling, The...
8 tags
European Tour (part three)
We arrived in Stuttgart and headed straight to our room for the night courtesy of AirBnb. This was our first experience with Airbnb and it was an amazing one! For those of you not in the know, Airbnb is a web service where instead of paying for a hotel, you can rent a room in someone's flat instead. This has two advantages. One, you're not in a hotel and two, you stay with someone who...
14 tags
14 tags
12 tags
European Tour (part two!)
After the music marathon in Ghent, we headed on to Amsterdam to play an open mic night there at a bar called Jet Lounge, this was a completely different set up but just as fun. We were staying with Naomi's friend Wouter and his housemate Bart. Naomi met Wouter when she was volunteering for a chocolate company in Peru. When we got to the venue there were loads of musicians already there,...
10 tags
European Tour (part one!)
We've been on the road for six days now and it's been so much fun so far. Knowing that this sort of thing is possible and that we put it together by ourselves is a huge achievement. We've also learnt a lot about what we actually need versus what we thought we needed. The first thing is that you can never have enough plug adapters! We had a fun experience in Amsterdam where we...
9 tags
LFF Presents.... Heart Strings
After the success of our first charity show - Light Up The Night - LFF Presents an evening of all things strings to raise money for The British Heart Foundation!  Featuring three live bands with strings at their heart; Sea Stacks, Light Falls Forward and Bleeding Heart Narrative will envelop, enthrall and entertain you. We have also lined up an exclusive live puppet show created especially for...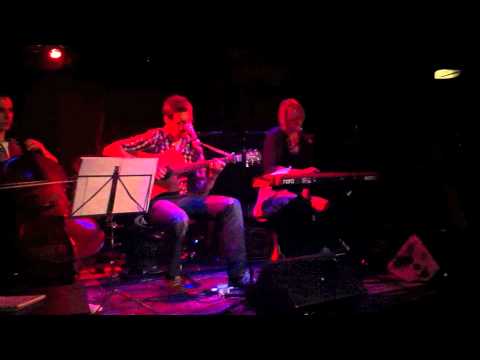 6 tags
Europe Tour!
We're very happy to announce our first tour of Europe! We will be playing in Belgium, Amsterdam, Germany and France from 8th April to 18th April. We'll be playing in the following venues: 09th April - Trefpunt - Ghent, Belgium 10th April - Jet Lounge - Amsterdam, Netherlands 13th April - Folk Club - Bonn, Germany 16th April - Moonlight Cafe - Lille, France 17th April - Au Petit...
8 tags
Charlie Goes To School pt. 2
My last blog was all about learning how to EQ drums, which needed a post all by itself as there's so much to think about there, and that's probably a great microcosm of how to approach the whole mixing concept. You have to balance out everything and make different parts of the drum set work with each other, which you then make work with all the other instruments. This can be...
10 tags
2011 - the year LFF began
Today is the last day of 2011 and what an amazing year it has been - this time last year Light Falls Forward didn't even exist! It was exactly this time in 2011 that Charlie and I decided to have a go at songwriting together and see if it worked, and it did! We had both been gigging with other bands and writing parts and harmonies for them but we wanted to see if we could write our own...
5 tags
The Physics of ... Singing →
This is a cool look at why we sing and how it came about. Thought it might be interesting.
9 tags
13 tags
The first of many LFF presents nights...
We're hosting a music night which is a whole new world for us and a very exciting, slightly scary one! Gigging in London is hard - too many bands competing for space and too many promoters not really doing much promoting. You play to empty rooms with other disgruntled bands and often it's not the fun, creative experience it should be. There are some exceptions - by far the best...
10 tags
Charlie goes to school pt. 1
It was my birthday a couple of weeks ago and for a present Naomi bought me a five hour, one on one session with an engineer to go over the finer points of mixing and mastering. I thought I'd share what I learned in my session with you. The morning was crisp and there was definite excitement and nervousness in the air as Naomi and I wandered down the back streets of Hoxton to the London Academy of...
10 tags
Fish Factory Magic
We spent 4 days recording our first proper EP in studio and loved every minute! Everyone can record music at home and we do it all the time just to be able to get songs out to the world, but you can't get close to the sound and feeling you get from a proper studio. A wonderful Italian guy called Antonio built Fish Factory many years ago and hundreds of great bands have recorded there. People...